24 Aug

Giveaways, prizes, free advice this weekend at Charleston Fall Home Show | Real Estate

Posted at 17:54h

in

Bansard Jean Commercial Real Estate

,

Bansard Jean Pierre

,

Bansard Jean Pierre Domestic Real Estate

,

Bansard Jean Pierre Real Estate

,

Bansard Jean Pierre Real Estate Development

,

Jean Bansard

,

Jean Bansard Commercial Real Estate

,

Jean Bansard Domestic Real Estate

,

Jean Bansard Real Estate Development

,

Jean Pierre Bansard

,

Jean Pierre Bansard Commercial Real Estate

,

Jean Pierre Bansard Domestic Real Estate

,

Jean Pierre Bansard Real Estate

,

Jean Pierre Bansard Real Estate Development

,

Jean Pierre Real Estate

,

Uncategorized

0 Comments




You're seeing the Post and Courier's weekly real estate newsletter. Receive all the latest transactions and top development, building, and home and commercial sales news to your inbox each Saturday here.
Giveaways, prizes, free advice this weekend at Charleston Fall Home Show
Giveaways, three $2,000 grand prizes of home improvement and lots of free advice from home and building professionals are available as The Charleston Fall Home Show continues through Sunday at the Gaillard Center.
Sponsored by Charleston Home + Design magazine, the show at 95 Calhoun St. features seven seminars on home design and planning, one-on-one sessions with a professional interior designer or architect for a free consultation or chats face-to-face with about 100 Charleston-area contractors. Call 843-577-7652 to make an appointment with a professional.
The show started Friday. Saturday's hours are 10 a.m.-6 p.m. and Sunday's hours are 11 a.m.-5 p.m. Admission is $7 per person but drops to $2 after 2 p.m. both days.
Parking is available for $5 in the Alexander St. garage and at metered or on-street spaces.
The first 200 families with paid admission on Saturday will receive free flashlights, courtesy of Lowe's and ABC News 4.
At 1 p.m. Saturday and Sunday, the first 100 families with paid admission each day will receive a three-piece Oyster Candle Gift set valued at $20, courtesy of Oyster Candle Co.
The grand prize drawing will feature home improvement packages of $2,000 each. They include an outdoor kitchen package from Palmetto Outdoor Kitchens, a painting package from 1st Class Painting & Restoration and a shopping spree at Charleston Lighting & Interiors.
For a complete list of events, go to http://charlestonfallhomeshow.com.
---
---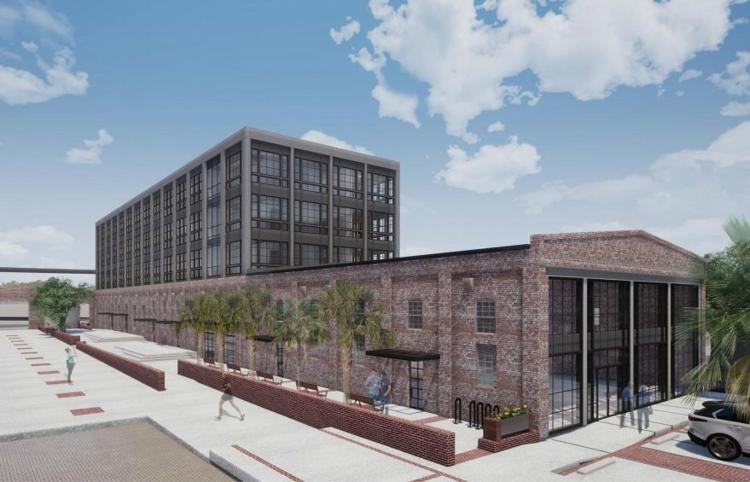 A new 36-unit, four-story apartment building with 12,000-square-feet of ground-floor office space is being proposed as the latest multifamily structure in Charleston.
By the numbers
6: Number of proposed buildings in the expansion of a Mount Pleasant shopping center. 
20: Maximum number of new airline check-in stations being considered in preliminary talks for expansion of the ticket hall at Charleston's airport.
24: Number of rooms in a proposed Mount Pleasant boutique hotel following settlement between developer and town over the inn's scope.
This week in real estate
+Builders sue: Developers of the Harmony project, a group of more than 200 homes slated for the Church Creek drainage basin in West Ashley, are suing the city of Charleston after the project first won approval in 2015 and then the rules changed for development in the area as flood worries arose.
+Slower growth ahead: A University of South Carolina economist isn't ready to predict when the next recession will begin, but he said Charleston and the state will see slower growth through the rest of the end and into 2020.
+Affordable rejection: A North Charleston panel denied a rezoning request that would pave the way for affordable housing units in the Russelldale area.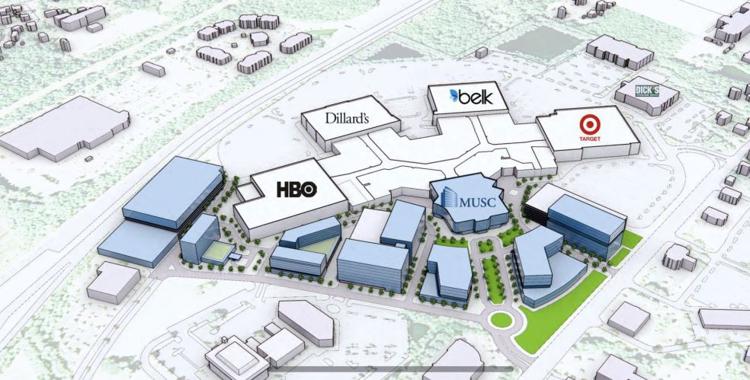 Citadel Mall investors outline plans for redevelopment of unused space around part of the 1.1-million-square-foot shopping center. It will be called Epic Center. The shaded buildings are proposed new structures. MUSC is taking over the former J.C. Penney space. HBO has leased the former Sears space to film a new comedy series. 
Owning a home:Â Origin SC will host several free workshops on home ownership and credit at various times and places Sept. 3-22.
Property management course:Â The Charleston Apartment Association is offering a 30-hour course for a South Carolina Property Management License on different days in October.
Charleston-area transactions
Did a friend forward you this email? Subscribe here.
Craving more? Check out all of the Post and Courier's newsletters here.
Reach Warren L. Wise at 843-937-5524. Follow him on Twitter @warrenlancewise.


[
Domestic Real Estate CEO Jean Pierre Bansard